What We Treat
Hand Therapists assess, diagnose, treat, splint, cast and rehabilitate hand, wrist, elbow injuries and conditions.
Conditions commonly managed include:
Fractures
Dislocations
Soft tissue strains and sprains
Lacerations / Wounds
Burns
Tendon, nerve, artery & joint surgical repairs

Tendinopathies

Tennis elbow
Golfers elbow
DeQuervain's tenosynovitis
Trigger finger/thumb
Intersection syndrome

Nerve entrapments
Carpal tunnel syndrome
Cubital tunnel compression
Dupuytrens surgical releases
CRPS
Osteoarthritis / RA
---
First Visit
At your first visit please bring your ACC number and any medical documentation about your injury. You are welcome to bring along a support person too. We will ask you to complete a registration and consent form for our records. We will then carryout a functional assessment, diagnose and treat your condition. We will provide education about the condition and its best practice management.
Treament or course of treatments may include but is not limited to:
customised splints
Soft casts
bracing
strapping

heat treatment
massage
exercise programs
wound, scar and oedema management

removal of stitches
sensory testing / desensitisation
self management education
goal setting - including return to work, function and independence
Fees
Initial
Follow-up
ACC Service

No surcharges.

NB: small charge for wound dressings if needed as ACC do not cover dressings.

No surcharges.

Private Non-ACC Patient

$90

NB: Additional costs for splints and dressings.

$70

Non-attendance Fees

Patients may incur a fee up to $70 if they do not provide at least 4 hours notice of their appointment cancellation or do not attend their appointment.
---
Patients, specialists, GP's or other treatment providers can book an appointment via phone, fax, email or on-line booking system.
Appointments are 30 minute durations. If the patient has just had an operation they may need a longer session so please email or phone to arrange this.
NB: If a patient requires an interpreter they are welcome to bring along their own support person. Alternatively they may seek assistance through ACC.
---
About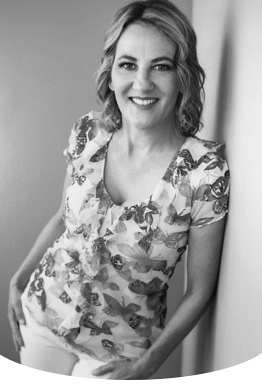 Hand Therapist
Teri Mitchell
Teri is a NZ registered Hand Therapist with an Occupational Therapist background. She graduated from Auckland University in 1999. As an OT Teri worked in both hospital and community settings. She holds a special interest in burns and scar management from working as a senior therapist at the Middlemore Hospital Regional Burns Unit.
She has over ten years' experience in workplace assessments, ergonomics and equipment prescription. She completed her postgraduate studies in 2013 and now specialises in all aspects of hand injuries and rehab. Outside of work Teri enjoys boating, fishing, gardening, netball and athletics.
---
Website Privacy Policy for Counties Hand Clinic
Counties Hand Clinic respects your privacy and we comply with the Privacy Act 1993 and Health Information Privacy Code 1994. These Acts guide us on how to collect, use, disclose and store your personal and health related information. It also forms the basis of how we handle, process, manage and destroy personal and health information. This Privacy Policy applies only to the information we collect through the Website www.handclinic.co.nz and does not apply to our collection of information from other sources (our full privacy policy is available on request).
Personal information
We may collect directly from you or through your authorised representative, your name, date of birth, email, address, contact numbers. We do not directly collect any special categories of personal data IE. Race, political opinions etc. Providing additional on-line information is optional and we can collect more personal information directly from you or your authorised representative when you engage with us face to face.
Why we collect your personal information is to: arrange an appointment; contact you; send appointment reminders; refer you to other health professionals; send you documents or other information related to the management of your injury.
We do not sell your personal information and we only share your information outside of Counties Hand Clinic in order to provide our services, with your consent or as required by law. For example as part of our service we may provide information to ACC or other Insurers and health professionals involved in the management of your injury.
We keep your information safe by storing it in encrypted files and only allow certain staff to access it. All our staff have signed confidentiality agreements to protect your information.
We store your information for seven years at which point we destroy it and securely erase all digital information from our files.
You can ask for a copy of any personal information we hold about you, and to ask for it to be corrected if you think it is incorrect. To do this, contact us at office@handclinic.co.nz, or ring 09 238 1299, or write to Counties Hand Clinic, 6-18 O'Shannessey St, Papakura, Auckland 2110.
Security
The security of your personal information is important to us, however, no method of transmission over the Internet, or method of electronic storage is 100% secure. While we strive to use commercially acceptable means to protect your information, we cannot guarantee its absolute security.
Links To External Sites
Our service may contain links to external sites that are not operated by us. If you click on a third party link, you will be directed to that third party's site. We strongly advise you review the Privacy Policy and terms and conditions of every site you visit. We have no control over, and assume no responsibility for the content, privacy policies or practices of any third party sites, products or services.
Aggregated Statistics
We may collect statistics about the behavior of visitors to our website. We may display this information publicly or provide it to others. However, we do not disclose your personally-identifying information.
Cookies
To enrich and perfect your online experience, we use "Cookies", similar technologies and services provided by others to display personalized content and store your preferences on your computer. We use cookies to help us identify and track visitors, their usage of our website, and their website access preferences. Our visitors who do not wish to have cookies placed on their computers should set their browsers to refuse cookies before using our website. The drawback of disabling cookies is that certain features of our website may not function properly without the aid of cookies. By continuing to navigate our website without changing your cookie settings, you hereby acknowledge and agree to Counties Hand Clinic use of cookies.
Privacy Policy Changes
Although most changes are likely to be minor, Counties Hand Clinic may change its Privacy Policy from time to time, and in its sole discretion. We encourage visitors to frequently check this page for any changes to its Privacy Policy. Your continued use of this site after any change in this Privacy Policy will constitute your acceptance of such change.